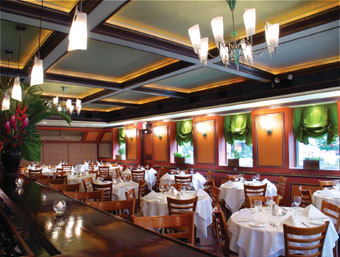 Lentini
1562 2nd Ave.
(at 81st)

212-628-3131



Antipasti
Peperoni & Caprino - roasted peppers & goat cheese
served warm
Polipetti Fritti - pan fried octopus
Carciofi Ripieni - artichoke filled with shrimp,
puree of fava beans & scallops

Insalate
Lenticchie - warm Italian lentils, goat cheese & red beets

Pasta
Spaghetti Al Ricci Di Mare - sea urchin,
saffron & light butter
Pennette con Zucchini E Pancetta - zucchini, pancetta & olive oil
Bucatini Amatriciana - thick spahetti with tomato, pancetta & onions

Carne
Pollo Lentini - chicken on the bone, sauteed in white wine, lemon garlic, rosemary & artichokes

Pesce
Zuppa Di Pesce - fresh seafood assortment
in light tomato sauce
Gamberi al Pesto Di Rucola - large shrimp sauteed in white wine, fresh tomato, olive oil, red peppers & arugola

Dessert
Espresso flavored Pannacotta



Cuisine: Italian
Avg. Check: $30 - $35
Attire: Jackets Optional

Brothers Giuseppe and Enzo Lentini, in three short years, have established their namesake restaurant, Lentini, as one of the Upper East Side's "must eat at" restaurants. The peach-themed room, complete with green curtains draped over purple flowers, is set beside the bar, which boasts an oversized assortment of flowers.

Fresh off an 18 year stint as Head Chef at the popular hot spot Elio's, Giuseppe is proud to offer his creations to a new following of dedicated diners. Pollo Lentini, a variation of chicken scarparello made with artichoke, is one of the more popular twists that please guests. As soon as you are greeted by Enzo at the front of the restaurant, you can see how his civilized style has been passed on to the warm wait staff that is on top of the diner's every need.

One of the main attractions at Lentini is the beautiful bar at the front of the restaurant. It was designed as a most comfortable spot for dining, and people who do so seem to enjoy each other's presence, creating an interactive
dining experience. In fact, many neighborhood notables such as Geraldine Ferraro have offered their own testimonials: "This summer I tried to make my zucchini flowers taste as good as Giusseppe's mama's flowers. I wasn't successful. Next summer, Giuseppe promised to teach me how."

Diners are able to sample a large part of Lentini's wine list, as 12 different labels are served by the glass every night. Weekly specials, such as Wednesday's Spaghetti and Meatballs, and Sunday's Homemade Lasagna has made Lentini more of a destination spot for all of New Yorkers to enjoy. Revelers even come from Long Island and New Jersey on a regular basis to take part in the experience.
PRIVATE PARTIES; TAKE OUT; ON AND OFF PREMISE CATERING

RESERVATIONS
Suggested

CREDIT CARDS
Amex, Visa, Mastercard

HOURS
Dinner
Mon. - Thurs. 5:30 - 11
Fri. - Sat. 5:30 - 11:30
Sunday 5 - 10