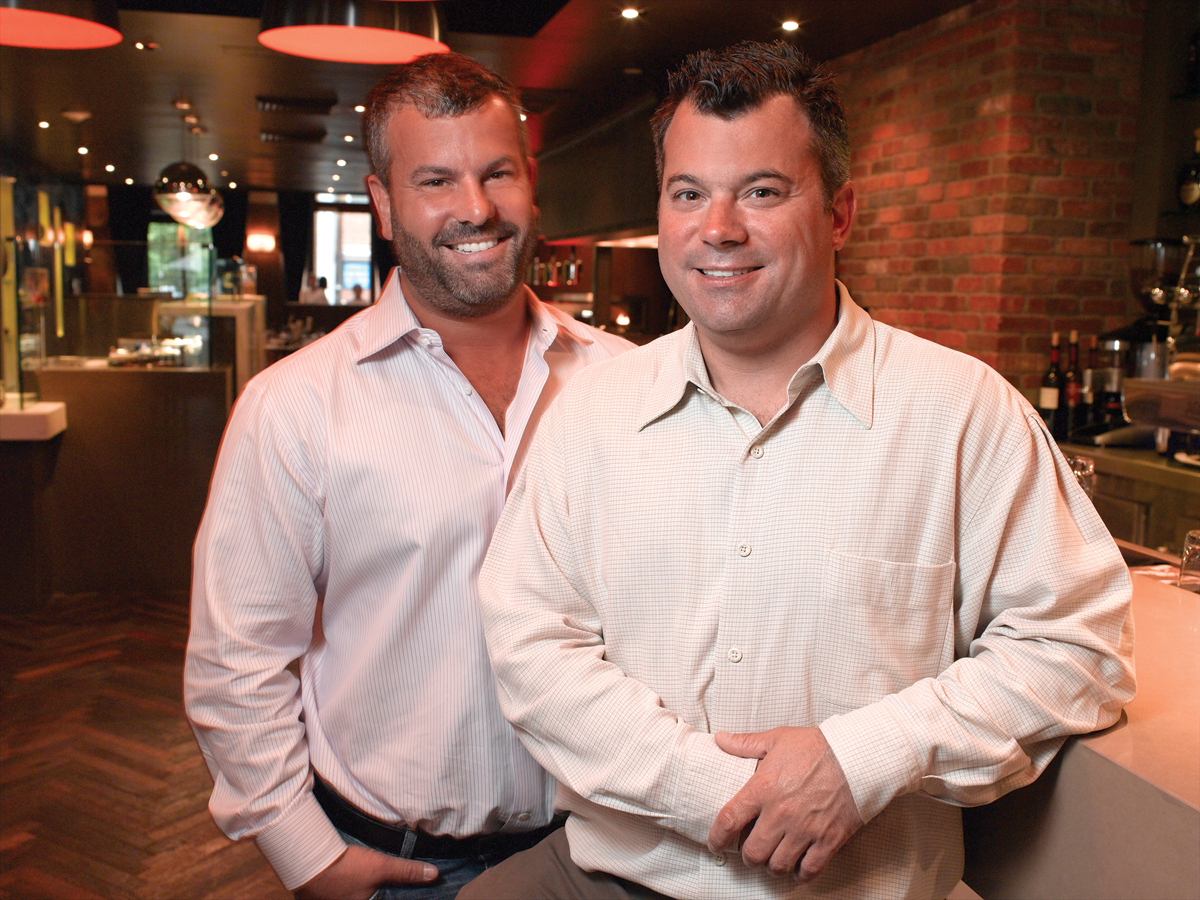 July 1, 2010
Dear Long Island Diner:
Looking back at the restaurant industry in 2009, and looking ahead to 2011, it's most certainly been an interesting year.  We reaffirmed our understanding that Long Islanders appreciate the new and different while also taking comfort in their tried and true favorites.  At the Bohlsen Group, we feel fortunate to have the opportunity to satisfy both for our Long Island clientele.
Yet as an operator, when times are tough, as they have been for almost two years now, we are faced with two choices: adapt or fold your tent.  It is reminiscent of a favorite line from the film, The Shawshank Redemption: "Get busy living or get busy dying."  We are actively taking opportunities to get busy living.
We opened a fifth restaurant on the last day of 2009, Verace: True Italian, located next to our first fine dining restaurant, Tellers, in Islip.  We are fortunate to receive critical acclaim.  Peter Gianotti, Richard Scholem and Joanne Starkey, the three most important restaurant reviewers on Long Island, all saw what I see today: a restaurant committed to bringing an authentic Italian dining experience to Long Island and in an environmentally responsible way.
From the Latin root, veritas or "truth," the literal translation of Verace is "truthful." And true to its Italian heritage is the Verace menu.  It is designed in both price and portion to strain neither your wallet nor your waistline.  Traditionally, Italians enjoy three courses for dinner, often augmented at the beginning by a little bite and concluded with dessert.  That may seem like a lot, but portions at Verace allow you to eat like a true Italian.
Perhaps most indicative of the changing times is the movement to reduce our impact on the environment. We started as we mean to carry on, with a green attitude.  In doing so, we eliminate unnecessary costs while passing those savings to our guests and improving the quality of their experience.
From the foundation of Verace, built on a 1922 building, our design called for, whenever possible, use of reclaimed materials from nearby buildings.  Most evident is the herringbone floor constructed with wood from a dismantled barn and bricks from a neighbor's collapsed chimney.
A revolutionary kitchen exhaust system regulates the flow of air moving out of Verace's open kitchen. The fans are slowed as the kitchen cools down, thereby reducing our utility use and carbon footprint.
Verace also offers a unique on-tap wine program and approach to purified water that accomplishes our green goals.  Guests enjoy high quality wine on tap from as near as the North Fork and as far as Italy and at reasonable prices.  We worked with a local tap system installer to develop this new concept.
Staying true to our green roots, Verace does not offer traditional bottled water.  Instead, we have a state-of-the-art water filtration and carbonation system. By providing purified water, flat or sparkling, at a reduced cost in our own bottles, we eliminate waste as these bottles are washed and reused.  As a result of our success with the Verace wine and water program, we have added it to H2O Seafood Grill. Filtering and carbonating our own water has been so well received, we have added it to Prime and Tellers too.