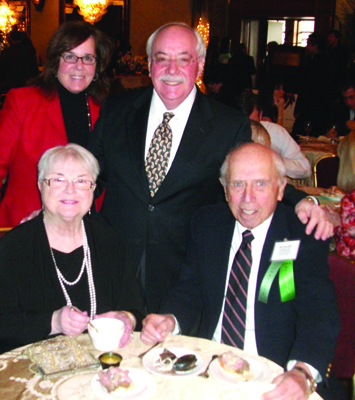 Just as art often reflects life, so too does this magazine often reflect the world of Long Island restaurants.  Although the nationwide recession persists, the fact filled pages of this magazine illustrate that the restaurants of Long Island seem largely immune from these economic facts of life.  Yes, a number of local restaurants have closed as a result of the financial crunch but a new wave of creative, exciting restaurants have opened or prospered during this same period.

There are more than 40 restaurants that are new to this 16th anniversary edition of Great Restaurants of Long Island; some of them are new to Nassau/Suffolk as well.  The additional 40 reveal an imaginative, even exciting fusion and combining of various disparate cuisines.  Although Asian fusion eating places have been a restaurant staple for some time on the Island, the modern breed boasts Indo-Asian, Asian/Manchurian, and French Mediterranean/Asian eating places and Atlantic Rim Oysteria, New Italian, Coastal Italian, Cucina Italian Wine Bar, New American with Northern and Southern U.S. influences, and American with global influences.  Add the increasing number of green oriented restaurants serving organic and gluten free dishes in support of local farmers and successful restaurateurs who are opening multiple outlets all over the Island and diners have more diversity and choices than ever.


All of these trends plus news of increasing price fixed menus, live music, happy hours, wine dinners and discounted mid-week menus are chronicled in the pages of Great Restaurants Of Long Island, Nassau-Suffolk's most recognized, comprehensive, accurate and dependable guide to dining on Long Island.  A publication that gives Islanders the information they want and need to make intelligent dining decisions.