Bourbon Street
40-12 Bell Blvd. BAYSIDE
bourbonstreetny.com
718-224-2200
Dining Room & Rooftop
Lunch
Mon - Sat  12 - 4
Dinner 
Sun - Thur  4 - 11
Fri & Sat 4:00 - Midnight
Brunch
Saturday & Sunday
11:30 - 3:30
All Major Cards
ROOFTOP PATIO; DAILY LUNCH & DINNER SPECIALS; PRIVATE PARTY ROOM; ON & OFF PREMISE CATERING; TAKE OUT; HANDICAP ACCESSIBLE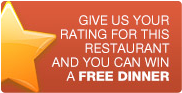 American wtih Southern Cajun flair
Bourbon Street in Bayside is all new. An elevator takes you upstairs to their new grand ballroom, Magnolia, and to the rooftop where there is a large new comfortable lounge area with couches, tables and a full bar. The new additions upstairs and main level dining rooms, bar room and party rooms combine all the things Bourbon Street in New Orleans is famous for: great food, live jazz, and a high spirited bar scene.

Owner Mark Boccia created an atmosphere made for fun: pressed tin ceilings, comfortable banquettes, New Orleans-style artwork with a jazz theme, wall sconces resembling antique street lamps, and long handsome bars  where friends gather to enjoy cold beers or specialty drinks. There are two cozy fireplaces and a colorful mural of New Orleans in the party room.

Cajun specialties and American favorites are on the  menu of dishes that will excite the senses. Presentations are as vibrant as the flavors and portions are huge with reasonable prices. One of the house favorites is jambalaya, a preparation of full flavors with chicken, crawfish and andouille sausage, served with delicious cornbread.  Daily specials are exciting choices and there's a list of tempting dishes on the light side. Luscious homemade desserts are consistently good. The friendly staff has as much fun as the diners while the music plays on.

Bourbon Street is a unique restaurant...it's the "Hot Spot" in town where there's always something going on: Monday is Steak & Ales and Karaoke; Happy Hour is Monday to Friday; Tuesday is their New Orleans Clam Bake and Girls Night Out; Wednesday All You Can Eat
BBQ; Drink Specials at the Bar on Thursdays. Here's what people are saying: "The food is excellent and service is superb" 'I love the atmosphere" "It was a fun and delicious dinner."                
SAMPLE MENU