Canterburys Oyster Bar & Grill
46 Audrey Avenue OYSTER BAY
canterburyalesrestaurant.com
516-922-3614
Lunch
Monday - Sunday 
11:30 - 4:30
Dinner
Sun - Thur  4:30 - 10
Fri & Sat  4:30 - 11
Sunday Brunch
11:30 - 3:00
Late Night Bar Menu
weekdays  10 - 11
weekends  11 - 12
AMEX VISA MC DINERS CLUB
DAILY SPECIALS; PARTY ROOM; CATERING; WINE, TEQUILA, WHISKEY & BOURBON TASTINGS; MONDAY HALF PRICE WINES; TAKE OUT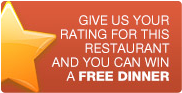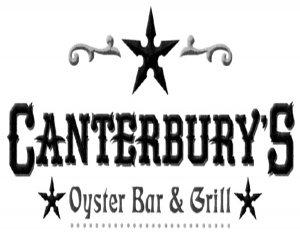 Celebrating 27 years, Canterbury's is better than ever with their recently refurbished dining room and the talented new team in the kitchen.  It is still the neighborhood place to eat.  Refined, yet unpretentious and casual with cozy booths, banquettes, antique posters, candles, a long mahogany bar and the warm ambiance of a New England chowder house.  A place you can eat in everyday.  A picture gallery featuring Theodore Roosevelt and turn-of-the-century Oyster Bay adorn the walls throughout the restaurant.  Many historic photos and artifacts relating to Teddy Roosevelt and that era of Oyster Bay are displayed throughout the restaurant. 
    
Owner Mark Fox pays attention to every detail at Canterbury's and stays up on culinary trends with a huge variety of reliably consistent comfort food with a twist.  There's truly something for everyone.  Mark says, "we have the best whiskey, bourbon, and tequila bar this side of Manhattan" with more than one hundred tequilas, bourbons and whiskeys, hundreds of artisanal and hand-crafted spirits, and their famous world class beer list, known as "99 bottles of beer on the wall" with a selection of local drafts.  California labels dominate the international wine list which also has New World and rare collectibles.
 
House specialties include very fresh seafood, shell fish, local oysters, clams, mussels and steamers.  Signature dishes include their 1 1/2 lb. de-shelled lobster mac and cheese; and barbecue sampling with two types of ribs, braised beef, chicken, corn on the cob and slaw; Seafood "Trio"; Porcini Dusted Scallops and Filet Mignon Tips with Shrimp, wild mushroom demi, crisp onions over a Jumbo Baked Potato.  Nightly specials include wild game, "Comfort Food" like pot pies, short ribs, vegetable lasagna, pot roast and meat loaf.  Save room for dessert: Bananas Foster with Vanilla Gelato over warm Fudge Brownie, S'mores Pu Pu Platter, Coffee and Donut Bread Pudding.  Friendly service is accommodating and sincere.
   
Canterbury's gives you a "square deal."  Enjoy a gourmet burger, or a delicious piece of fish from their wonderful variety of nightly specials. It's a "restaurant for the people." Come one, come all to this local "old reliable" gathering place.
SAMPLE MENU