Bens Delicatessen
140 Wheatley Plaza GREENVALE
BensDeli.net
516-621-3340
Lunch
Seven Days
11:00 - 3:00
Dinner
Seven Days
Sun - Thur  3 - 9
Fri & Sat  3 - Closing
All Major Cards
DAILY SPECIALS; ON & OFF PREMISE CATERING; PRIVATE PARTY ROOMS; TAKE OUT; HANDICAP ACCESSIBLE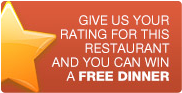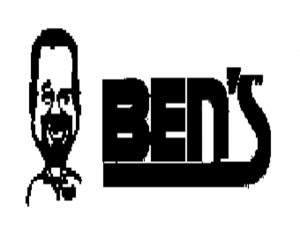 Eastern European & NY Delicatessen
Available for large parties
Owner Ronnie Dragoon says, "at Ben's, we know everything about cold cuts and nothing about short cuts."  After 42 years in business, they must be doing everything right!  He believes in doing the right things for customers and always believed he'd never lose a customer by giving too much or serving the best.

With seven locations in Queens, Manhattan, Scarsdale, Boca Raton, and on Long Island, each restaurant has its own personality.  The Greenvale location is a celebration of the Golden Era of New York and the Jewish Culture.  The dining room recreates an "original New York eatery" and incorporates caricatures of classic cultural icons from the past and present.  The murals that surround are reminiscent of the 1930's style as the City and the nation was emerging from the great depression.  Marc Chagall, notable Jewish artist, is represented throughout Ben's.

Ben's locations offer menus with dishes made from the freshest ingredients, prepared in their kitchens, many in the old-fashioned way.  Ronnie is committed to preserving the traditional cuisine of his Eastern European heritage in his modern restaurants.  Some of yesterday's favorites, homemade today, are fried kreplach, stuffed derma and their unique chicken fricassee in a flavorful brown gravy.  Over-stuffed sandwiches are a specialty at Ben's where they use only tender, lean meats.

At Ben's, "we cure our own corned beef and our  chicken soup cures everything else!"
Bayside, 718-229-2367; Boca Raton, Florida, 561-470-9963; Carle Place, 516-742-3354; Greenvale, 516-621-3340; Manhattan, 212-398-2367; Woodbury, 516-496-4236; Scarsdale, 914-468-2367.
SAMPLE MENU