Pearl of Oyster Bay
160 Mill River Road Oyster Bay
thepearlofoysterbay.com
516-226-1248
Dinner
Sunday - Thursday  3 - 10
Friday & Saturday  3 - 12am
All Major Cards
HAPPY HOUR; DRINK SPECIALS THURSDAYS; BOLLYWOOD NIGHT; DINNER SPECIALS; CATERING; PRIVATE PARTIES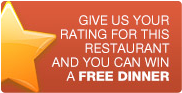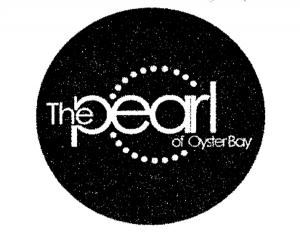 The Pearl of Oyster Bay is a hidden gem. Owners Monika and Neeraj Kundra, and Hardev Singh are passionate about their restaurant serving eclectic fine Indian cuisine with exotic, vibrant flavors and textures. "Food and art have always shared a close kinship," say Monika and Neeraj.
Chef Monika has been cooking since she was a child in her mother's kitchen. She was culinary trained in India, where "Home Science" is required to make a "perfect woman", and is a must in India. Very different from traditional Indian restaurants, dishes are creative, colorful and the menu changes frequently. We sampled Lasooni Gobi - cauliflower marinated with garlic in chili sauce - had the right amount of spicy heat; Aloo Tikki - potato patties with peas and onions; Bang Bang Shrimp - in Monika's secret sauce; and assorted Samosas - potato dumplings and chicken dumplings accompanied with green and sweet chutney dipping sauces were excellent starters. Entress we sampled: Indian Herb Salmon - tender poached salmon with a curry sauce over rice pilaf; and Tandoori Chicken with exotic flavors of India. All desserts are house made and include Gulab Jamun White Chocolate Mousse and Gadger Halwa, a sweet treat made from carrots and milk. They offer authentic Indian Masala tea.
The romantic ambiance consists of brick arches over the front windows, sparkling crystal chandeliers, a cozy fireplace, high ceilings, framed mirrors throughout the dining room and candles on each table. The dramatic marble bar has a striking crystal chandelier, tinted mirrors, flatscreens and changing colored lights above. Specialty drinks include Bollywood Martini, The Pearl Mule, Pearl's Pomegranate Margarita and non-alcoholic Indian drinks like mango or pineapple lassi. Wines are reasonably priced.
Neeraj is in charge of the dining room and together with Monika, the couple invites you to experience the creativity of these passionate chefs who create culinary works of art with an explosion of tastes for your palate.
SAMPLE MENU