Tula Kitchen
41 Easy Main Street Bay Shore
tulakitchen.com
631-539-7183
Breakfast & Lunch (menu)
Tuesday - Friday 8:30am - 3:00pm
Dinner (menu)
Tuesday - Thursday 4:00 - 9:00
Friday 4:00pm - 10:00pm
Saturday 5:00pm - 10:00pm
Sunday 4:30pm - 9:00pm
All Major Cards
LIVE MUSIC; DAILY SPECIALS; PRIVATE PARTIES; CATERING; OUTDOOR DINING; TAKE OUT; HANDICAP ACCESSIBLE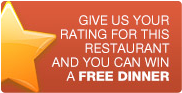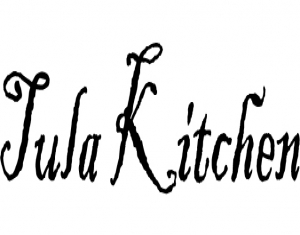 Tula Kitchen is run by two women, Jackie Sharlup and Lina Rinaudo, who are passionate about their restaurant. The meaning of Tula... "Each and every one of us has our own personal goals in life that we strive towards everyday" Jackie says, "the most important things in my life have always been family, friends, love, laughter, health and belief in ones cause." The key to maintaining all of that is through "balance". When she discovered the word "Tula" which is the sanskrit meaning for balance, she knew in her heart that it was the perfect name for the restaurant. To be surrounded by delicious, nutritious food, good company and enjoy oneself implicitly is to be at Tula.
A downtown, elegant dining experience in the heart of the newly transformed town of Bay Shore, they recently celebrated 11 years of success by expanding their unique concept, adding to their original intimate ambiance reminiscent of the Kasbah. The overall vibe created by the esthetics, the staff, and the customers, has an eclectic personality with romantic candlelight throughout. There are two sides, each with a different decor - the French chic new space offers high ceilings, a long, dramatic handcrafted bar with corbels and elegant crystal chandeliers, a large stylish high back custom built Victorian banquette, antique artifacts, French doors that lead to the other space and two giant window-pane double garage doors open to the outside. Stepping into Tula instantly transforms you to another place and time, like being in a little rustic Parisienne cafe.  
The two women's approach to eating is simple… they have a consciousness about the food they prepare using organic and natural ingredients whenever possible. All of their vegetarian proteins are organic; their chicken is antibiotic and hormone free; their dishes are baked not fried with  the majority gluten free. The bar offers many creative cocktails including their popular Frenchie Pear Martini and Green Tea Martini. Top Rated for their culinary expertise they have become a destination for many from Manhattan to Montauk because they satisfy every taste and palate.
Jackie has been professionally cooking since the age of 19 and in 1996 graduated from the Natural Gourmet Cookery School in Manhattan. Afterwards she traveled abroad landing an internship at a raw foods spa in South Africa. Before opening Tula Kitchen in 2006 Jackie was a personal chef. She runs the kitchen with Co-Chef Helvie and together they make everything from soups to desserts. House specialties include their Almond Crusted Chicken; Asian Noodle Salad; and Veggie Moussaka. Visit Tula Kitchen and you will surely be delighted at this different, refreshing and unique eatery.
SAMPLE MENU