Hama Fusion, New
1115 Old Country Road, Plainview
NewHamaSushi.com
516-938-1117
Lunch
Mon - Fri  11:30am - 3
Sat & Sun  12:30 - 3
Dinner
Mon - Thurs  4:30 - 10
Fri  4:30 - 11
Sat  3 - 11
Sunday  2 - 10
AMEX VISA MC
LUNCH & DINNER SPECIALS; TAKE OUT & FREE DELIVERY; CATERING; PRIVATE PARTIES; HANDICAP ACCESSIBLE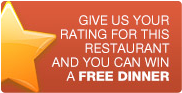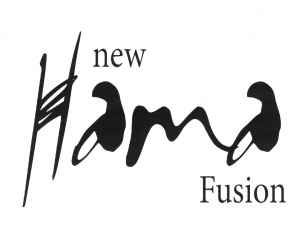 Additional Parking in Rear
Located in Crossroads Plaza Shopping Center in Plainview is the New Hama Fusion Asian Restaurant, where you will receive a warm and welcoming greeting from manager Ilane Cheng along with her friendly staff.  Displayed at the entrance is a framed Japanese/Chinese calligraphy poster which translates into "long and healthy life with good luck."  A fish tank is a focal point and a glass waterfall and live plants are at the front window.  New Hama is tastefully decorated with grey, white, black and gold tiles at the entrance and the bar.  The front section of the restaurant has long banquettes and a bar with an etched glass partition dividing it from the main dining room which has comfortable booths, wall sconces, pleasant lighting.  Beyond is a sushi bar with a flatscreen and four highly skilled sushi chefs.
Executive Chef Sam Lin brings the exotic flavors of Asia to you using the freshest ingredients.  He previously worked at prestigious NYC restaurants where he honed his specialty: Omakase - his own original designs and combinations of sushi and sashimi.  The one he created for us consisted of live scallop, bluefin toro, baby wild salmon, baby yellowtail, aji, and an assortment of other fish. The fish was so tender, it melts in your mouth. High quality fish is imported from Japan providing customers with the freshest seasonal choices.  Chef Sam takes great pride in creating beautiful presentations and the unique way in which he makes the sauces.  Our delicious feast included spicy and sour Tom Yum Soup; crispy Duck Roll; Lobster Tango Roll; Hama Hibachi - a combination of lobster tail, filet mignon and shrimp; and, a favorite, Goong Sarong Shrimp. The menu is inspired by traditional Japanese and South East Asian dishes and is enhanced with modern accents.  There are seasonal fish specials including whole fish, live scallops, Aji, many Special Sushi Rolls, and there's a generous portion in the Bento Box which is a great value.  Gluten free dishes and vegetarian dishes are also offered.  The full liquor bar offers cocktails, wine, and premium cold saki.  New Hama Fusion is also family friendly and offers a kids menu including Habachi and Teriaki choices, and you can order online with free delivery.
Enjoy the taste of Asia at the New Hama Fusion Restaurant and experience Chef Sam's unique style in a casual relaxing atmosphere where Ilane knows all her customers and makes them feel at home.
SAMPLE MENU