Americano Pie Bar
517 Main Street Islip
AmericanoPieBar.com
631-581-8700
Lunch & Dinner
Mon & Tues  4 - 10
Wed  12 - 10
Thurs - Sat  12 - 1am
Sun  10 - 9
All Major Cards
HAPPY HOUR; LUNCH & DINNER SPECIALS; LIVE MUSIC; CATERING; OUTDOOR PATIO; TAKE OUT & DELIVERY; HANDICAP ACCESSIBLE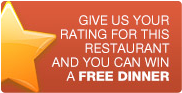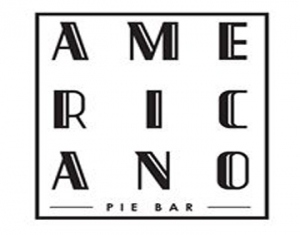 This brand new restaurant is owned by Emilio Branchinelli and his sons, Lorenzo and Max. Emilio is a veteran restaurateur and his sons were basically "born into the business." They created a gorgeous contemporary restaurant with booths, some semi-circular, a spacious black granite bar, wood-top tables, and modern light fixtures. A wine display separates the lively bar area from the dining room.
Classic Italian dishes with an American twist make up the menu. Burgers, salads, sandwiches and homemade pasta are popular at Americano and so is the filet mignon with mashed potatoes, and the French cut pork chop. Specialties include house made ravioli, a chicken burger "to die for",  and sandwiches like the reuben and cuban. Personal size pizza made in their brick oven is sometimes made with kamut, a healthier wheat. Creative toppings include truffle fry, big mac, and roni rollup. We enjoyed chicken and waffles, their take on the classic had a kick to it; louse made kobe ravioli in a rich truffle sauce; and an outstanding short rib ragu over rigatoni, a hearty dish, expertly prepared. Desserts are made in house and the Diplomatico, their version of the Napoleon, is superb. A list of cocktails all made with fresh ingredients was put together by their skilled mixologist. Wines are all reasonably priced and pair well with menu items.
Americano is for everyone...families come to dine and couples come for an intimate dinner. It's a relaxed place with a casual ambiance. Have your next private gathering at Americano where they will design a menu that will certainly please you and your guests.
SAMPLE MENU