Uncle Tony's Ristorante
302 Main Street Farmingdale
UncleTonysofFarmingdale.com
516-777-3600
Lunch & Dinner
Sun - Thurs  11am - 10pm
Fri & Sat  11am - 11pm
All Major Cards
LIVE MUSIC; DJ MUSIC; PRIVATE PARTIES; CATERING; OUTDOOR PATIO; SPECIALS; WINE DINNERS; TAKE OUT; HANDICAP ACCESSIBLE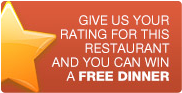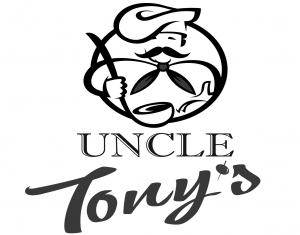 Uncle Tony's Ristorante is old school Brooklyn meets contemporary elegance. The dining room has a black and white color scheme which is set off with red accents, stonework and natural wood treatments. It's perfect for large parties and a table is set for ten people to enjoy the wonderful homemade dishes.
Their menu is based on the old world Italian tradition combining simplicity with the best ingredients including high quality olive oil, locally grown fruits and vegetables, the finest herbs and spices, and seasonal seafood, poultry, meat and game. Their breads and garlic knots are homemade on premise and pastas: gnocchi, tagliatelli, papardelle, linguini, tortellini and ravioli are homemade specials which change frequently. Other specialties include Scarpariello Wings with garlic, oil, lemon and fresh rosemary; Capellini Cakes made from angle hair pasta; Spiedini Alla Romana - fresh mozzarella between Tuscan bread with lemon caper sauce, a delicious appetizer we sampled; and signature entrees include Uncle Tony's favorite - Chicken Staiano - breaded and fried with prosciutto, mushrooms and fresh mozzarella in a slightly sweet Marsala wine sauce, another savory dish we loved. Order family style or individual portions, all dishes are generous making this affordable restaurant an upscale but not pretentious experience.
There's live entertainment every weekend. Enjoy appetizers and specialty cocktails during happy hour at their lively bar. Relax and dine on their outdoor patio in Spring and Summer. Whatever the reason for your visit... lunch, dinner, a private party or business gathering, you are sure to leave thinking, "That's what I'm talkin' about!" And don't forget to take home a pot of their Sunday Sauce with meatballs and sausage.
SAMPLE MENU