CHEF'S TABLE by Chef Gary Lanza
15 Birch Hill Road Locust Valley
MeridianKitchen.com
516-376-8700
Make Your Own Hours for Breakfast, Lunch, Dinner or Brunch
All Major Cards
CUSTOM PRIVATE DINING; 8 - 14 GUESTS; ON & OFF PREMISE CATERING; COOKING CLASSES; BRING YOUR OWN WINE & LIQUOR; PRIVATE ROOM; PRIVATE KITCHEN; PRIVATE SERVER; PRIVATE CHEF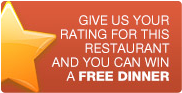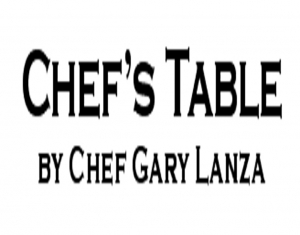 Custom Tailored Menus for your private event
One of the most talented chefs on Long Island, Culinary trained Chef Gary Lanza, a CIA graduate, worked at world renowned Le Bernadin in Manhattan, as well as La Vigna and is the owner of Meridian Kitchen and The Chef's Table. As a youngster, Gary was trained by is dad, Gino, a European trained chef. He has a love and passion for his craft.
The Chef's table is totally unique and very different from dining in a regular restaurant. The entire establishment is reserved for your party only. Menus are custom tailored to your liking and you bring your own wine (no corkage fee) and liquor, they provide the mixers. You can have as many courses as you'd like. Gary's professional training allows him the flexibility of creating dishes from many different cuisines including Italian, French, American and Asian. One of the most popular menu choices is the Italian Sunday Supper based on all of his parents and grandparents specialties brought over from Italy. Gary says, "the dishes are very interesting, sounds basic, but it's the best you've ever had...guaranteed." Chef Gary comes out and explains the dishes preparations...he's your private chef for the evening in your private room with a private server. Everything is house made: all pastas, desserts, steaks are all prime aged, fish is all sushi grade. Everything is perfect because Chef Gary is doing it all - cooking and preparing everything especially for you.
The Chef's Table dining room is an intimate custom designed space created by Greg Lanza, Gary's brother, a professional interior designer. In the middle of the room is one big beautiful rich wood table, elegantly appointed with china, flatware, and stemware. Comfortable upholstered chairs, antique furniture and romantic candlelight throughout completes the room. You can even customize the music from your own play list. The bright kitchen with white subway tiles is open to your guests. It's like eating dinner in your own dining room at home. Lights are dimmed and the appetizers are there waiting for you. Chef Gary does cooking classes and demonstrations and participations which you can combine with a family style dinner.
Birthdays, anniversaries, any occasion, but "the number one occasion is no occasion at all." You will enjoy a true gourmet dining experience that's different from any other, an experience you will always remember. Chef Gary also caters outside parties and order dishes by the tray.
SAMPLE MENU